Caring For The Dental Health & Well-Being Of Your Family.
Professional Dental & Orthodontics has been in Utah since 2004, offering all dental services to adults and children across the state.
Are you looking for a trusted, well respected, and highly experienced private dentist in Utah? Our friendly, state-of-the-art clinics can provide one.
Our goal is to provide the highest quality dental care in a manner tailored to meet your specific needs and wishes. We offer a first-class service, provided by a team of dental specialists who are patient-focused and provide the best possible dental solutions.
Professional Dental es un gran equipo de
Desde Logan Hasta Circleville
With 18 Clinics, We Are The Largest Dental Corporation In Utah
When you come to one of our 18 offices, you can rest assured that our dentists have been vetted and are capable of taking care of your needs.
Siganos en las redes sociales
Stay up to date with the latest news about our promotions by following us on social media.
Odontología General
General dentists prevent, diagnose, and treat diseases of the mouth. They also maintain the function and appearance of your teeth.
Visitas de Rutina
Dental patients that make regular appointments with their dentist are much less likely to be diagnosed with dental problems, such as: tooth decay, gum disease, cavities etc.
Odontología Cosmética
Cosmetic dentistry is available to help improve the appearance of your teeth.
Prosthodontic Dentistry
Prosthodontic dentistry replaces and restores missing and heavily damaged teeth to bring back optimal function and appearance. This includes everything from crowns, to dental implants, and dentures.
Odontología Pediátrica
Pediatric dentists perform all of the routine checkups and procedures children need to maintain good oral health.
Ortodoncia
Orthodontics is a specialized branch of dentistry that deals with the diagnosis, prevention, and correction of dental and facial irregularities.
Endodoncia
Endodontics is a branch of dentistry that specializes in treating the roots of teeth. The most commonly preformed treatment is a root canal.
Odontología restauradora
La odontología restauradora se refiere a cualquier procedimiento dental que repare o sustituya un diente. Los procedimientos restauradores incluyen empastes de caries, endodoncias e incluso implantes dentales.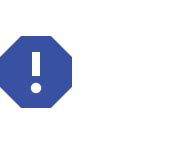 In-House Dental Discount Plan!
For only $19 a month per person you receive two free preventive cleanings a year and 20% OFF all dental procedures. That includes braces and dental implants.
State-Of-The-Art, Family Friendly Facilities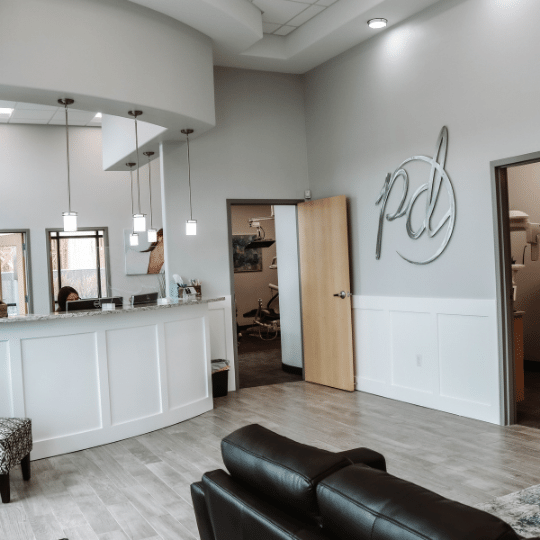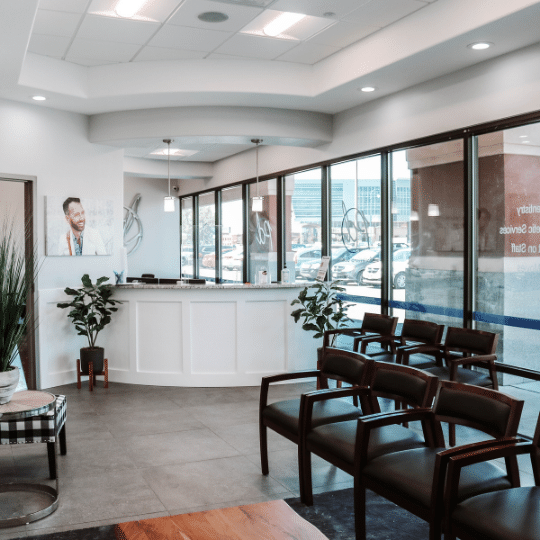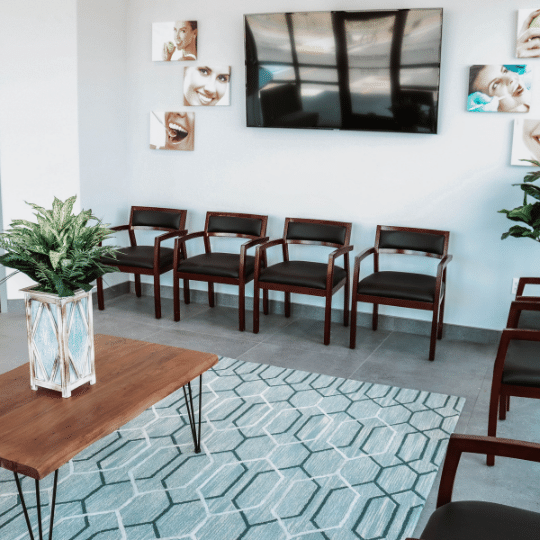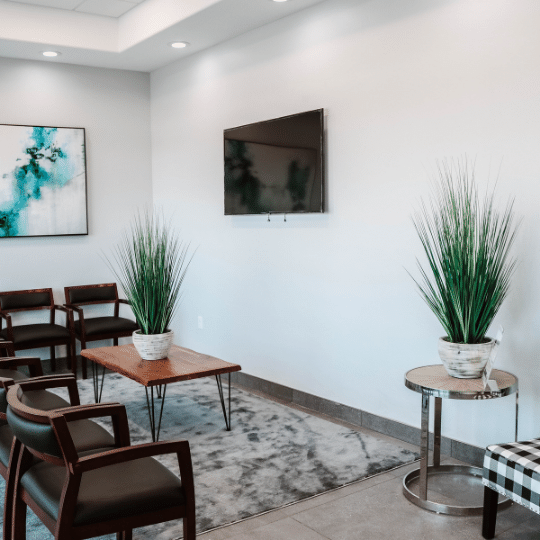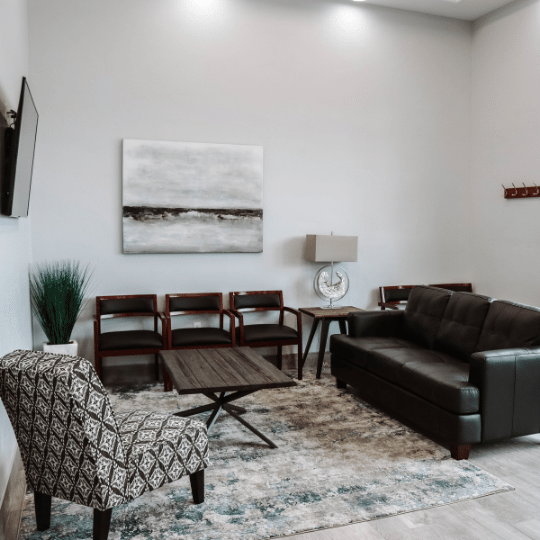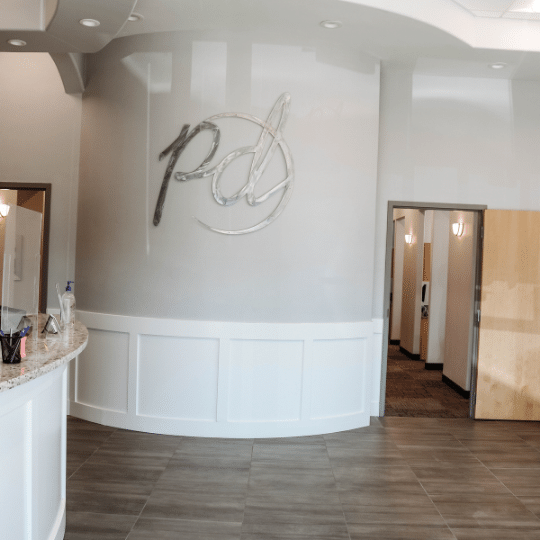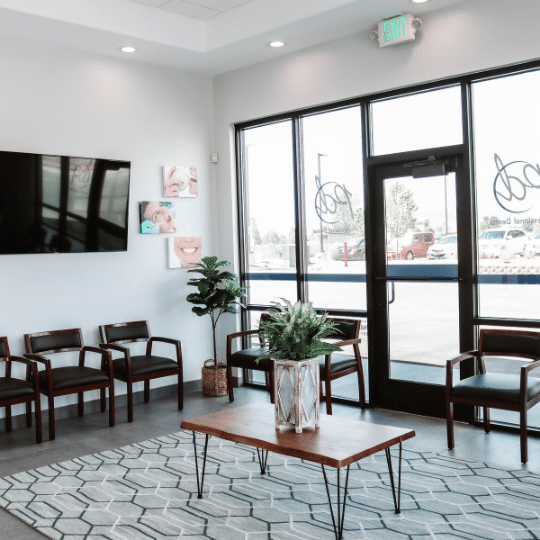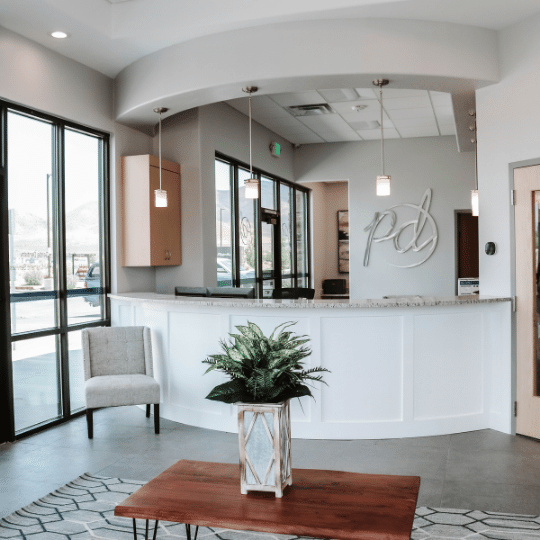 "¡Kaylee y el personal son tan amables! Me hizo sentir bienvenido desde mi primera llamada. Ambiente calmado. Observación de prácticas seguras de distanciamiento social. Trabajo profesional y suave. Te escuchan y se aseguran de que estés cómodo. Muy razonable con las finanzas. Recomiendo encarecidamente este equipo de odontólogos. Son increíbles".
"Hoy ha sido la primera vez que he visitado Professional Dental y puedo decir lo mucho que he disfrutado de mi visita. Las enfermeras, Rose y el Dr. Larsen fueron muy acogedores y profesionales. Me guiaron a través de lo que van a hacer por mí y cómo va a ayudar en el largo plazo. Si usted está buscando un dentista de la familia, comprobar ellos. Son increíbles. Gracias a Professional Dental".
"¡El personal es increíble! ¡Annett es la mejor gerente es tan amable y servicial! Raven es el mejor asistente muy dulce y escucha bien. ¡Todo alrededor de este lugar es increíble! Muy bonita oficina, se siente seguro durante Covid y no es una oficina muy antigua por lo que todo es agradable y nuevo. Me alegro de haber elegido este lugar".
"Gran oficina. Dentista era muy paciente y útil con mis necesidades específicas. Kay Kay fue por encima y más allá para asegurar que mis coronas estaban completos y listos antes de mis vacaciones. Definitivamente va a seguir viniendo para todas mis necesidades a largo plazo"
4.8
Calificación en Google , basado
en 4541 calificaciones.
¡Viaje de la Familia de Professional Dental a Moab, UT!
Professional Dental is a team of great professionals comprised of more than 150 people. They have been working together for more than 15 years in Utah to help our patients get the smile they deserve.

Every year we travel together to strengthen the bonds that unite this great family. At Professional Dental & Orthodontics, we are more than coworkers. We are family.
Seguros Dentales Que Aceptamos
Seguros Dentales Que Aceptamos





























Suscribase al newsletter
Be the first to take advantage of new promotions, and receive tips and tricks to help you get the beautiful smile you deserve.
We Are On Social Media
Contact us on Facebook or Instagram and one of our assistants will reply to you as soon possible.