A lifetime of good oral health begins during infancy, even before the first teeth emerge. Getting children to the dentist early establishes good dental habits for years to come.
The sooner children begin getting regular dental checkups, the healthier their mouths will stay throughout their lives. Early checkups help prevent cavities that may cause pain and make it difficult to concentrate. Healthy teeth help children to chew food easily, learn to speak clearly, and smile with confidence.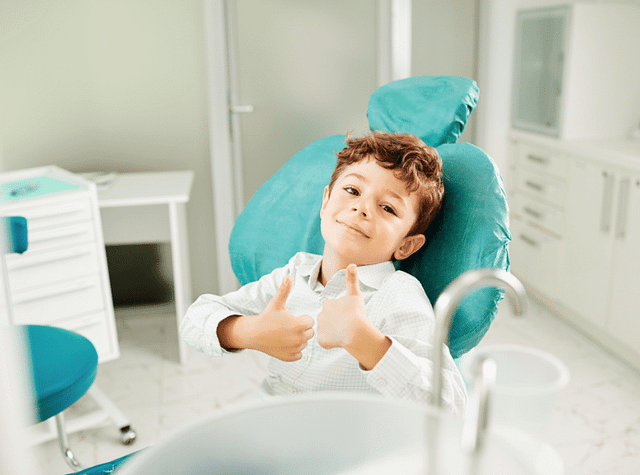 La Asociación Dental Americana y la Academia Americana de Pediatría afirman que todos los niños deberían visitar al dentista antes de cumplir un año, o en cuanto aparezca el primer diente. Esta "visita del bebé sano" enseña a los padres y cuidadores cómo cuidar los dientes de sus hijos y ayudarles a no tener caries.
For example, pediatric dentists see many young patients with cavities that come from falling asleep with a bottle of milk or juice. The dentist can tell the parent or caregiver:
Las principales razones para proteger los dientes del bebé
Protecting baby teeth sets up the best chances for your child to have good dental health in the future. From even before the very first tooth comes through, you should begin cleaning your child's mouth. Those habits have many benefits, such as:
Por qué son importantes las visitas al dentista de los niños
Tu hijo debe visitar al dentista lo antes posible, para que crezca sintiéndose cómodo con la visita al dentista. Para ello, debe mantener la calma y no utilizar nunca el dentista como amenaza o castigo, ya que esto sólo muestra la visita al dentista como algo negativo. Esto sólo hará que tu hijo deje de querer las revisiones dentales para tener una boca sana.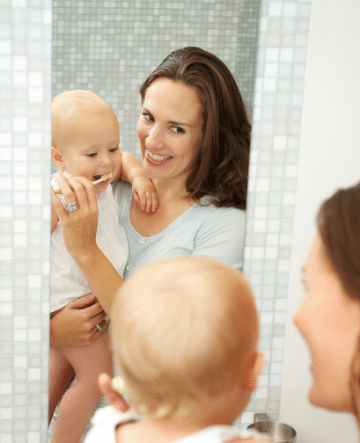 Las principales razones para proteger los dientes del bebé
Incluso antes de que a tu bebé le empiecen a salir los dientes, deberías limpiarle las encías para eliminar las bacterias dañinas.
Debes cepillar los dientes de tu hijo dos veces al día con un paño húmedo o un cepillo pequeño de cerdas suaves, desde que le salga el primer diente. También es importante empezar a usar el hilo dental una vez que haya dos dientes que se conecten entre sí.
It is important to clean your child's teeth until they are about seven years of age, when they can brush their teeth themselves, however you should still supervise them. If your child wants to brush themselves before this age, let them as they will have fun.
Please feel welcome to contact our friendly reception staff with any dental inquires or to book an appointment.
Monday -Thursday: 8:00 am – 5:00pm   Friday: 8:00 am – 4:00 pm
Saturday: 10:00 am – 2:00 pm
Siganos en las redes sociales
Stay up to date with the latest news about our promotions by following us on social media.
Disfrute Su Visita y Ahorre Su Valioso Tiempo
New-Patient Form
New patients must fill out our new patient form. To save time in the office, the form may be filled out online prior to your visit.
Pague su procedimiento
You can pay for your procedures online with Visa, Mastercard or AMEX credit cards.
Subscribe to our newsletter
Be the first to take advantage of all our promotions and receive tips on how to get the beautiful smile you deserve.