We Provide Dental Care For Your Whole Family
From routine cleanings to orthodontic work, Professional Dental & Orthodontics has the technology and experience to take care of all your dental needs.
Promociones de PD para usted
Take advantage of these offers to help you have the beautiful smile you deserve.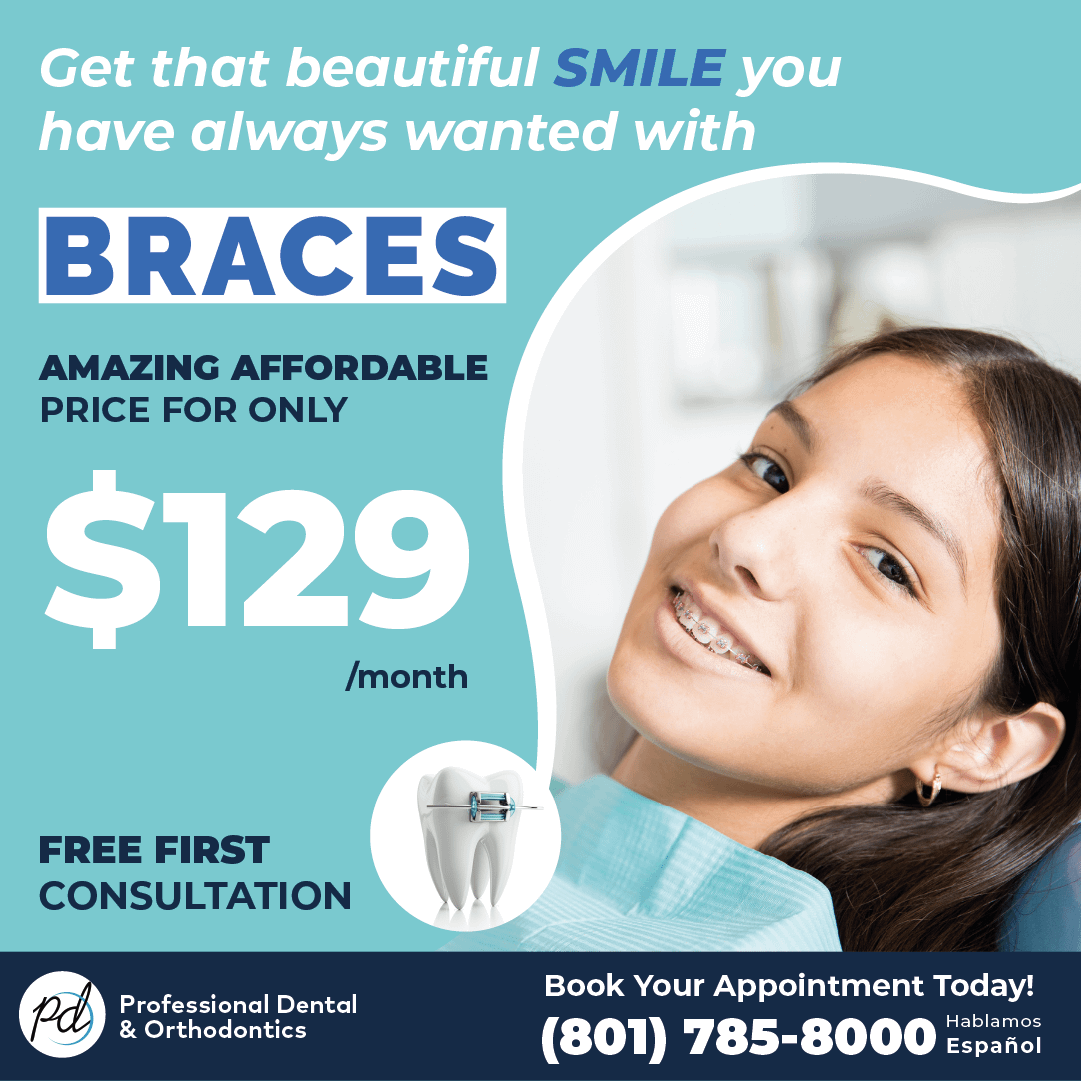 Unbeatable Price!
Get Your Braces For Only $129 /month
Free First Consultation and No Down Payment.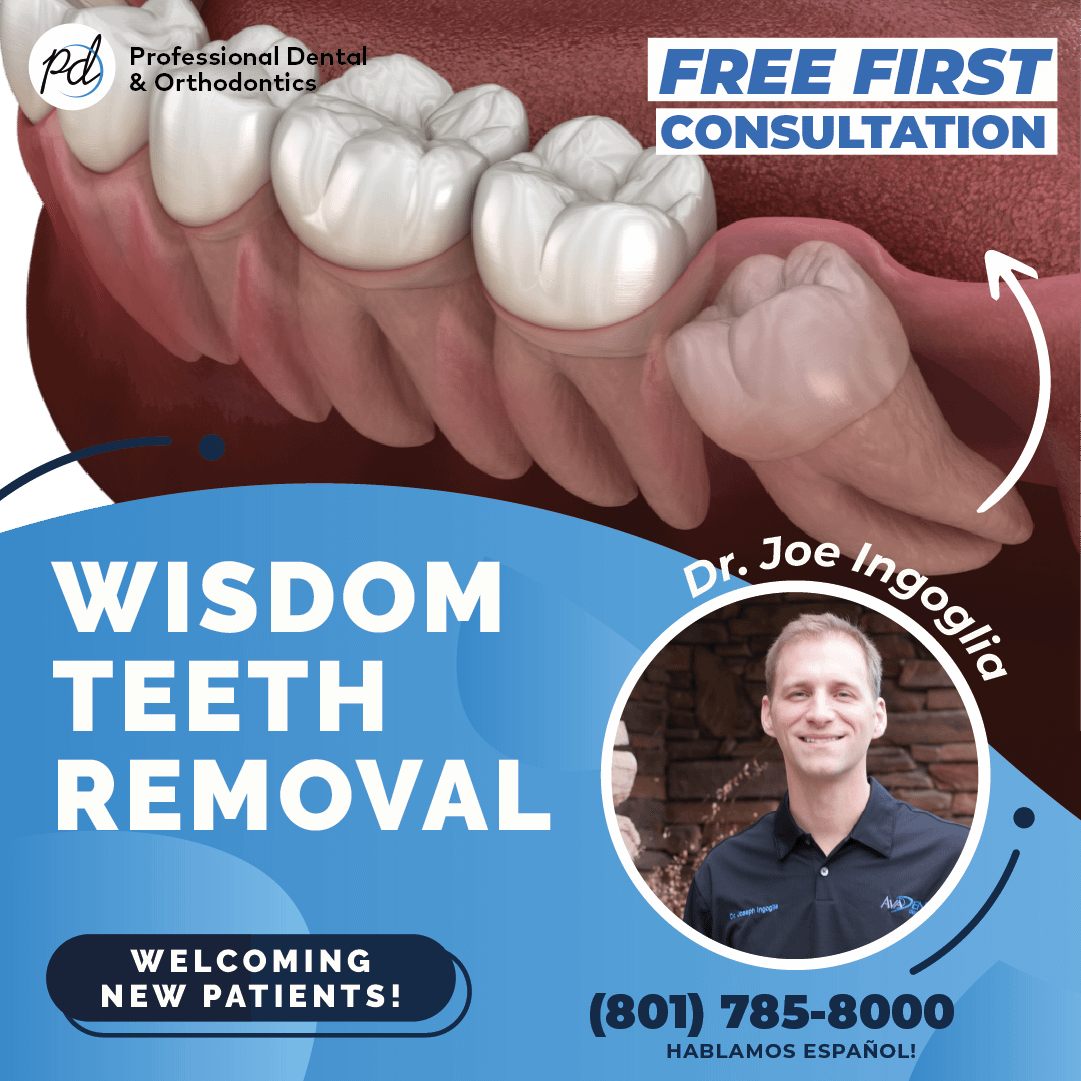 Free First Consultation For Wisdom Teeth Removal
With Dr. Ingoglia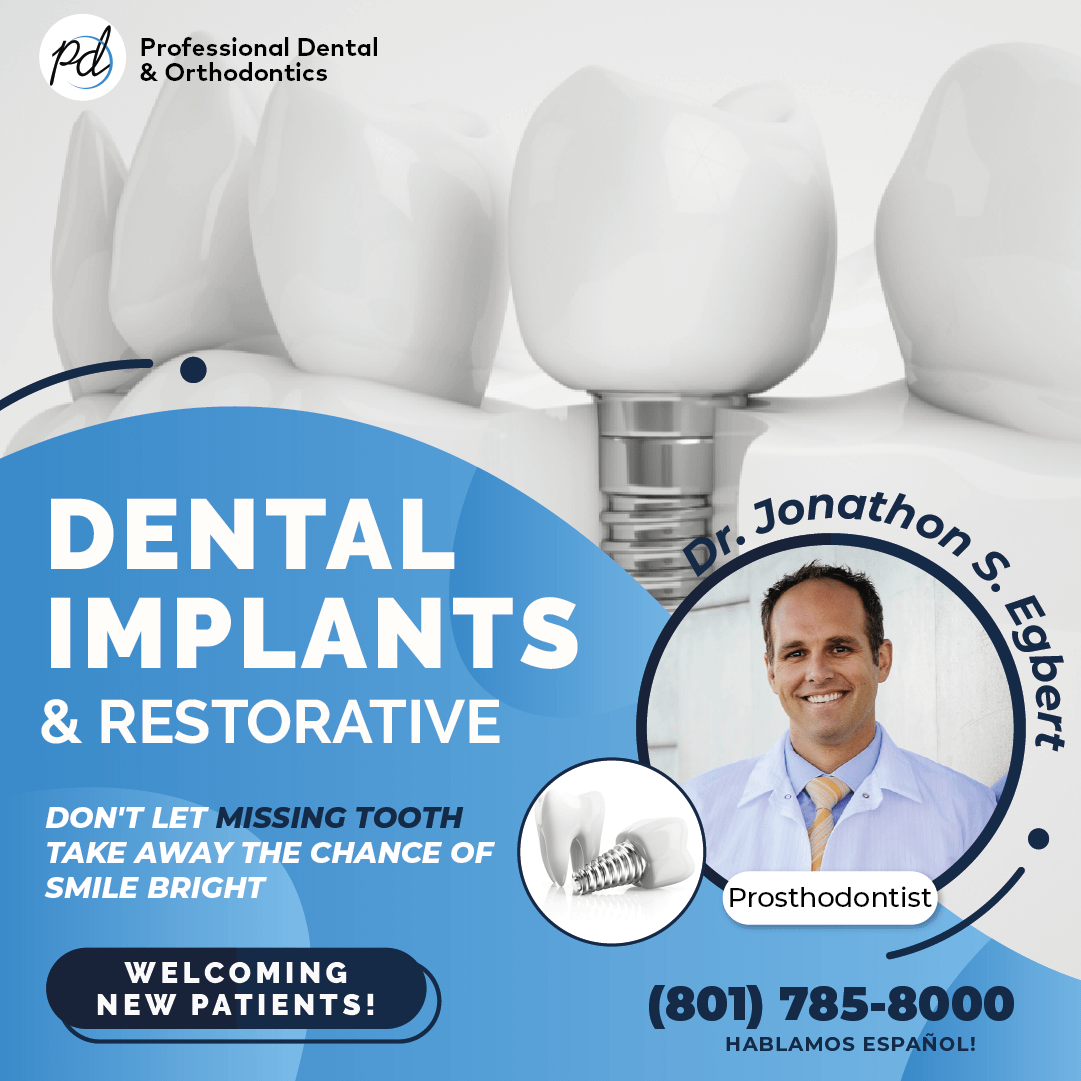 Special Offers For Dental Implants With Dr. Egbert
Dr. Egbert is Welcoming New Patients At Our Draper Office!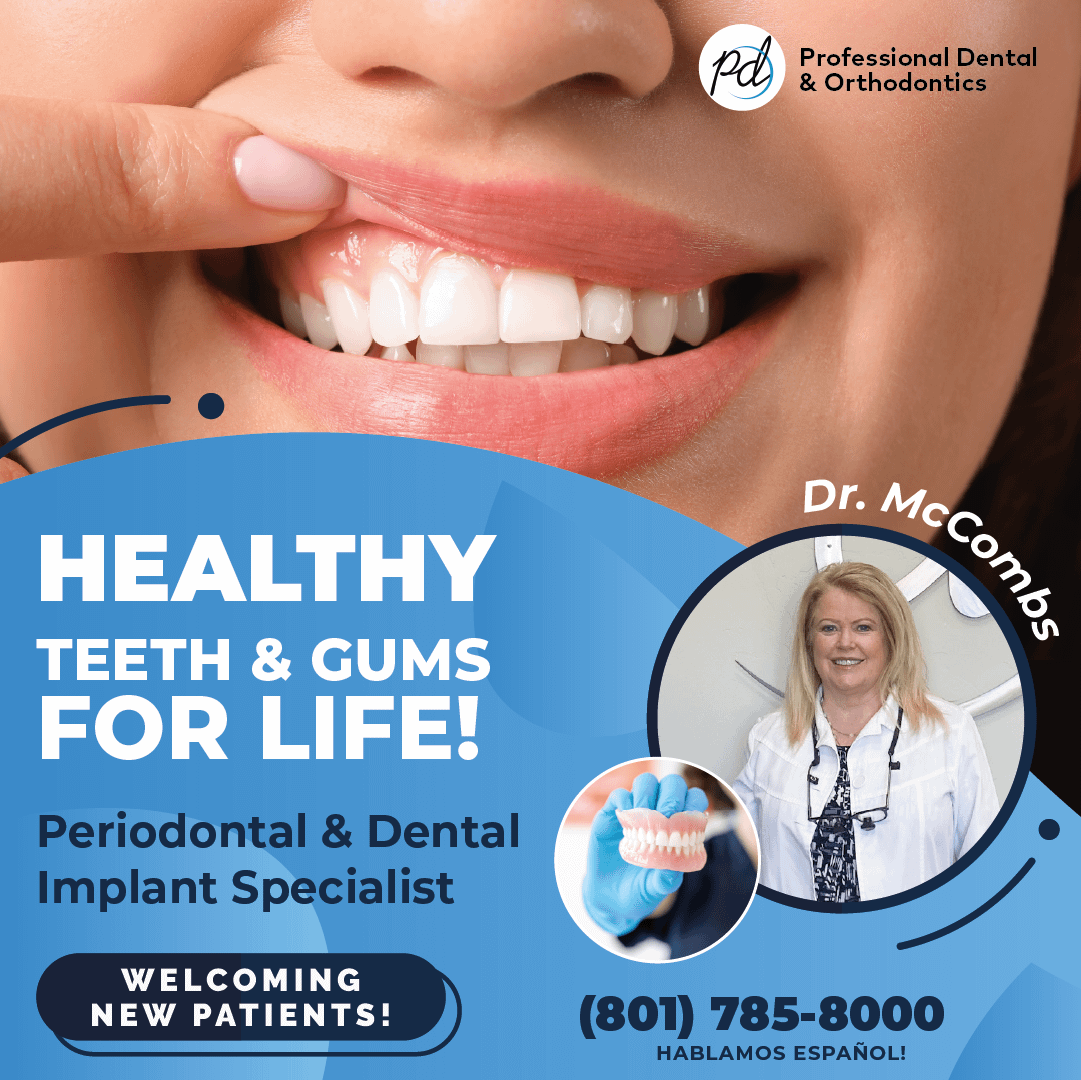 Healthy Gums with Specialist Dr. McCombs
Book Your Appointment with Dr. McCombs in our Lehi, Lindon and Union Park Office
Top-Notch Dental Care Requires A Team Of Top Dentists
Our goal is to make high quality dental care accessible to all residents of our great state.
Professional Dental & Orthodontics was founded by a local family in 2004. They had a vision of bringing together the best doctors to provide the highest quality dental care. Since then, they have dedicated their lives to making sure families have access to the best possible dental care.
Providing Dental Care For All Of Utah
What to Expect During Your New Patient Visit
During your first visit, our team will:
Please complete new patient form before your first appointment and remember to bring along your insurance card, if applicable.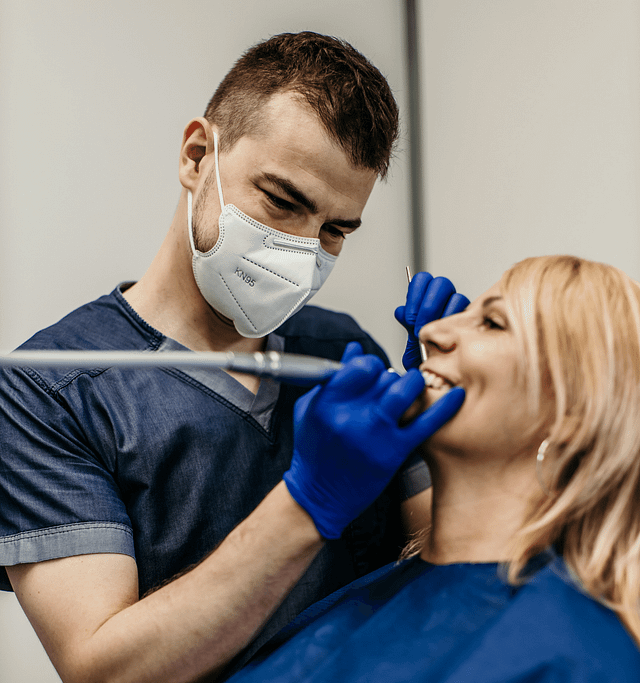 No Insurance? We've got you covered.
Not having insurance shouldn't keep you from having a healthy smile. That's why at Professional Dental we offer an In-House Dental Care Plan. Our PD Care Plan is an affordable and easy way to get access to quality dental care for those without insurance.
Accepting multiple payment methods
For our patients convenience we accept several payment methods, including the main credit cards.

We are CareCredit providers
With CareCredit you have accessibility to special financing options for paying your medical services. There's no annual fee and you can get transparent financing payments to over 250,000 medical providers in the US. For more information and apply for your CareCredit Card, click on the button below.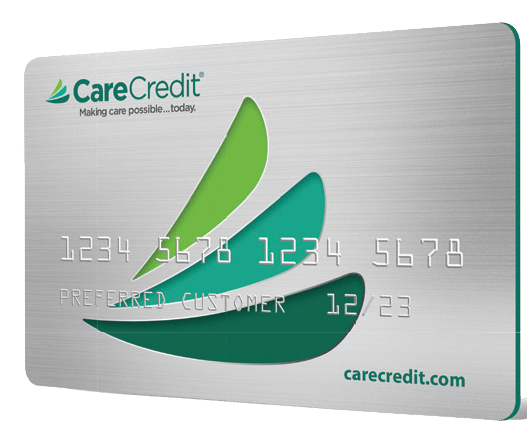 Ayudando Pacientes en Todo Utah
When you come to one of our 18 offices, you can rest assured that our dentists are capable of taking care of your needs. We have offices all throughout Utah, from Logan to Circleville. 
Each one of our offices are equipped with state-of-the-art technology and has highly educated, caring dentists in addition to friendly staff members that love what they do. You may call our corporate number at (801) 785 8000 to get started on your dental journey. Find out why our offices are the ideal choice for emergency, cosmetic, and general dental care for your family.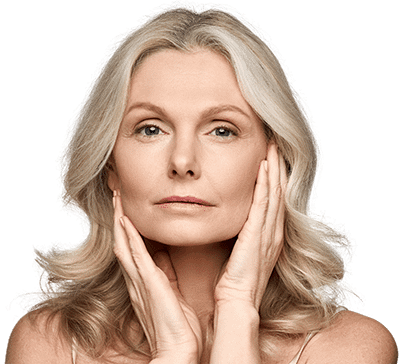 New Service Offer by PD Certified Doctors
Now Offering Botox, Meditoxin and PDO Threads
Our Doctors are now offering Cosmetic Botox, Thread Lift, and Fillers Treatment. We are so excited for the opportunity to provide this service to interested patients! Call us to book your appointment.




"¡Kaylee y el personal son tan amables! Me hizo sentir bienvenido desde mi primera llamada. Ambiente calmado. Observación de prácticas seguras de distanciamiento social. Trabajo profesional y suave. Te escuchan y se aseguran de que estés cómodo. Muy razonable con las finanzas. Recomiendo encarecidamente este equipo de odontólogos. Son increíbles".
"Hoy ha sido la primera vez que he visitado Professional Dental y puedo decir lo mucho que he disfrutado de mi visita. Las enfermeras, Rose y el Dr. Larsen fueron muy acogedores y profesionales. Me guiaron a través de lo que van a hacer por mí y cómo va a ayudar en el largo plazo. Si usted está buscando un dentista de la familia, comprobar ellos. Son increíbles. Gracias a Professional Dental".
"¡El personal es increíble! ¡Annett es la mejor gerente es tan amable y servicial! Raven es el mejor asistente muy dulce y escucha bien. ¡Todo alrededor de este lugar es increíble! Muy bonita oficina, se siente seguro durante Covid y no es una oficina muy antigua por lo que todo es agradable y nuevo. Me alegro de haber elegido este lugar".
"Gran oficina. Dentista era muy paciente y útil con mis necesidades específicas. Kay Kay fue por encima y más allá para asegurar que mis coronas estaban completos y listos antes de mis vacaciones. Definitivamente va a seguir viniendo para todas mis necesidades a largo plazo"
4.8
Calificación en Google , basado
en 4541 calificaciones.
Siganos en las redes sociales
Stay up to date with the latest news about our promotions by following us on social media.
Disfrute Su Visita y Ahorre Su Valioso Tiempo
New-Patient Form
New patients must fill out our new patient form. To save time in the office, the form may be filled out online prior to your visit.
Pague su procedimiento
You can pay for your procedures online with Visa, Mastercard or AMEX credit cards.
Suscribase al newsletter
Be the first to take advantage of new promotions, and receive tips and tricks to help you get the beautiful smile you deserve.
Health Essentials
Recent Articles
That means that you should still be following any shelter-in-place orders in your community. But when you're venturing out to the grocery store, pharmacy or hospital, it's wise to wear…
It's normal to feel anxiety, worry and grief any time you're diagnosed with a medical conditio – and that's certainly true if you test positive for COVID-19, or are presumed…
You're on a conference call and somehow wandered into the kitchen. Next thing you know you're eating crackers and dry cereal out of the box. Or maybe you got so…