A root canal is a dental procedure removes the pulp of the tooth. The pulp is made up of nerves, connective tissue, and blood vessels. 
A root canal is performed when the soft inner part of a tooth, known as the pulp, is injured, becomes inflamed, or infected. The crown of the tooth — the part you can see above your gums — can remain intact even if the pulp is dead. Removing injured or infected pulp is the best way to preserve the structure of the tooth.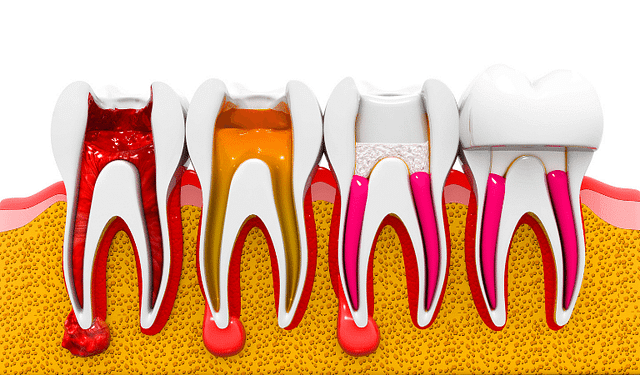 Common Reasons For A Root Canal
¿Cómo se realiza una endodoncia?
La endodoncia se realiza en una consulta dental. Cuando llegue a su cita, un técnico le acompañará a una sala de tratamiento, le ayudará a situarse en una silla y le colocará un babero alrededor del cuello para proteger su ropa de las manchas.
¿Cómo saber si necesita una endodoncia?
Endodontic treatment is necessary when the pulp, the soft tissue inside the root canal, becomes inflamed or infected. Your dentist will advise on whether or not a root canal is a good option for your specific needs.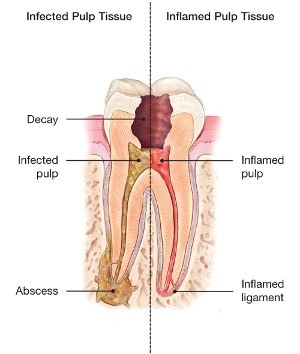 Please feel welcome to contact our friendly reception staff with any dental inquires or to book an appointment.
Monday -Thursday: 8:00 am – 5:00pm   Friday: 8:00 am – 4:00 pm
Saturday: 10:00 am – 2:00 pm
Siganos en las redes sociales
Stay up to date with the latest news about our promotions by following us on social media.
Disfrute Su Visita y Ahorre Su Valioso Tiempo
New-Patient Form
New patients must fill out our new patient form. To save time in the office, the form may be filled out online prior to your visit.
Pague su procedimiento
You can pay for your procedures online with Visa, Mastercard or AMEX credit cards.
Subscribe to our newsletter
Be the first to take advantage of all our promotions and receive tips on how to get the beautiful smile you deserve.